74 Johnson Avenue,
Markerville, Alberta / 403-638-5177
---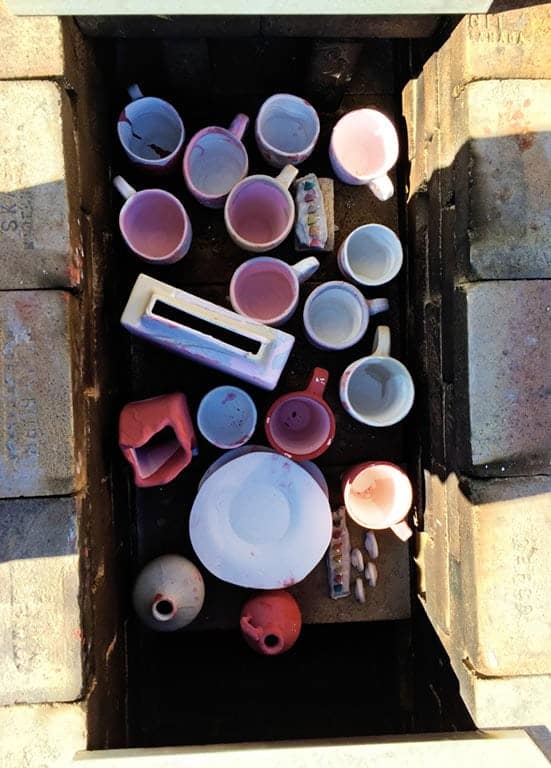 I've been a potter for more than 25 years and have set up a studio and gallery in Markerville, Alberta. Many people have commented on the beauty of the area and I have learned to see and appreciate the natural wonder of nature. Not only am I an artist, but I've spent 30 years working outdoors, rafting the Upper Red Deer River as a tour guide. I strive to portray the beauty of the river and the Rocky Mountains in my work. I use a combination of electric, gas kilns, primitive firing and a wood kiln to produce a unique style and range of pottery.
The interest in pottery came about in a round about way through an education in the sciences and then a career working outdoors as a professional river guide. I try to produce work that has a natural, organic look yet has some excitement to it. My work has been featured in many of central Alberta's newspapers as well as displayed in several galleries, museum and art shows.
The most recent interests in pottery are in the making of functional pieces that are both beautiful and useable on a daily basis. I don't think anyone can have too many coffee mugs.
The evolution of my pottery has taken me through the subtleties of primitive firing techniques, the fire and dance of Raku and into the functionality of stoneware. I'm exploring the subtleties of wood firing to make a functional line of pottery a well. With some knowledge of chemistry I make my own glazes as well as I try and incorporate local clays into the work wherever I can.
Inspired by nature and using clay formed by ancient rivers, I create hand made objects that will last for thousands of years.
---
All class sizes have a minimum of 3 people and a maximum of 5 people.
Tentative Start Date for Classes: January 2022
Start Date Postponed
6-week pottery course outline
There are many different styles of making pottery. You will find the technique of working with clay that appeals to you most. We start with hand building. Using primitive techniques we start with making pinch-pots. Slab-built mugs or vases and then coil building increases your creative potential. Discover the ease of creating by pouring liquid clay into a mold and then how to make copies of the same form. A class will offer an introduction to the wheel where you can try turning out your own creation. Finally, apply lovely colored glazes to make your work gleam while preserving it.
The 6-week course will run evenings, 7 to 10 pm on consecutive Tuesday's. If enough interest, a second course will run on Thursday evenings with the same outline. Also, again, with enough interest a Wednesday afternoon class, 1 to 4pm, is available.
For those wanting a more advanced course or a course of a shorter duration, other evenings can be added. Contact me with what you have in mind.
Do you want to make your own coffee mug? Let's do a 2-week class. The first evening you will start with a lump of clay, roll it out and form it into mug then apply a base and a handle. The next week drop in and glaze it. Great fun for a social get together.
Pre-made mugs are also available. Pick one out and glaze your own.
6-week class $250

Box of clay – $35
2.5-hour classes, once a week for 6 weeks
2-week class $75
Glaze a mug $30
To enroll in the 6-week class a $150 non-refundable deposit holds your place, or you can pay the full amount.
Pay by email transfer, check, or cash payment.
A minimum age of 14 years old.
Minimum 8 years old with parent present
Tentative Start Date for Classes: January 2022
Visit www.otterpottery.com/pottery-classes/ for more information or to enroll in a pottery course.
---
I also do commission work.
Contact me with your special requests.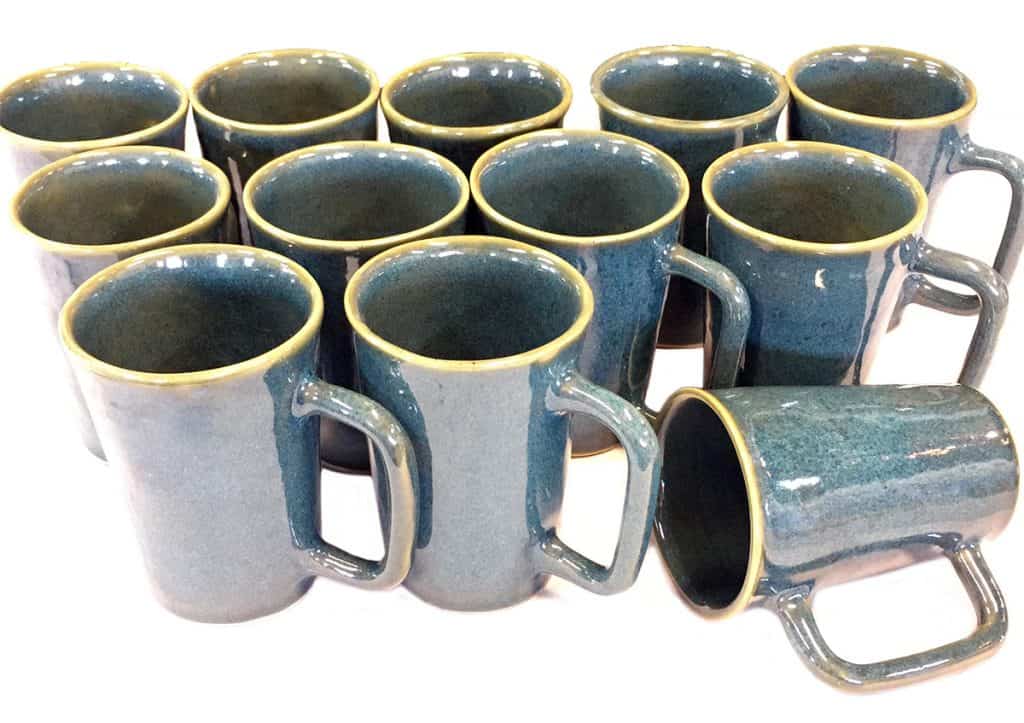 [ Contact ]